Canon A1 - 28mm F2.8 + 135mm F3.5 + Flash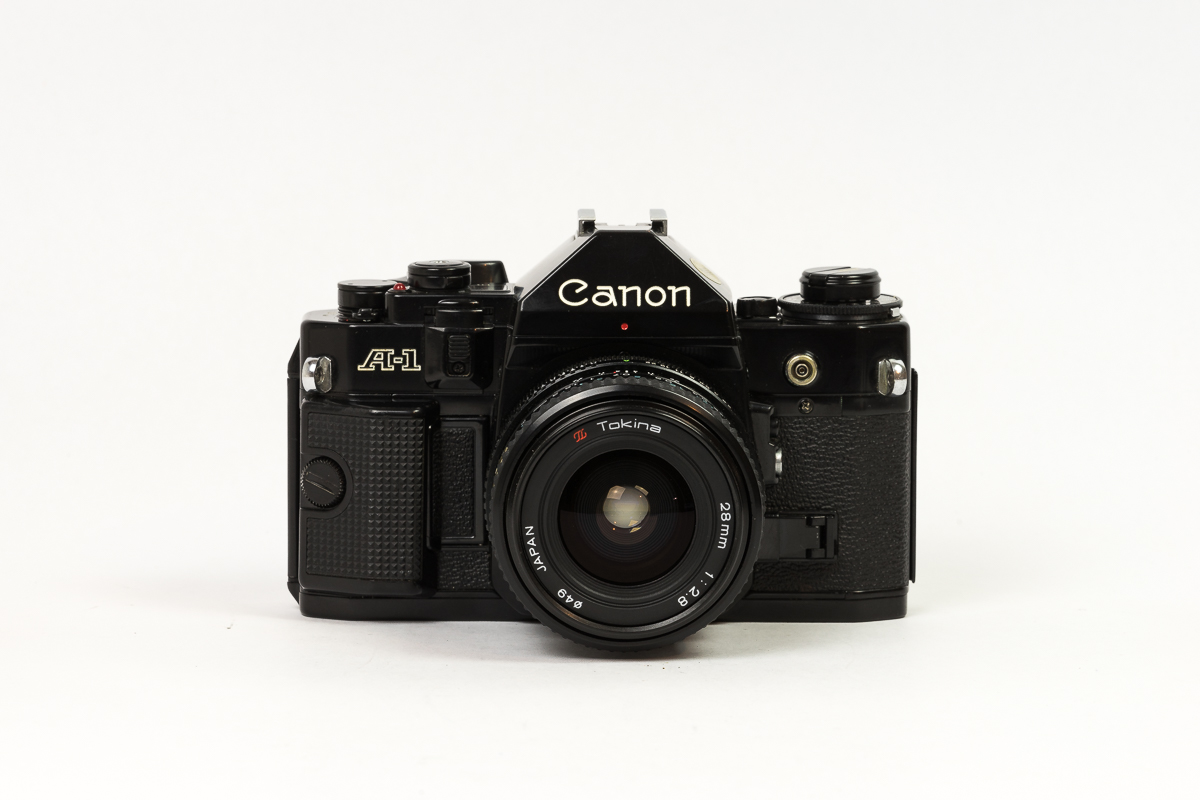 Canon A1 - 28mm F2.8 + 135mm F3.5 + Flash
Canon A1 - 28mm F2.8 + 135mm F3.5 + Flash
The images are part of the product description.
Specifications
Body: Canon A1

Film speed settings: 6 - 12.830 ISO, set manually.

Shutter Speed Selection: Automatic, Bulb, Manual.

Shutter Speed: 30 to 1/1000 sec.

Exposure: TTL.

Film Winding: Single stroke winding lever.

Flash: Hotshoe.

Weight: 620g

Lens: Tokina FD 28mm f/2.8

Lens Mount: FD.

Aperture: f/2.8 to f/22

Weight: 210g.

Lens: Canon FD 135mm f/3.5

Lens mount: FD

Aperture: f/3.5 to f/22

THE DEAL IS:
The Camera (1057972) + Lens (7102673) + Lens (84517) + Strap + Front Lens Cap + Back Lens Cap + Body Cap + Power Winder + Battery Grip + Rubber Eye Piece + Official Canon Flash + Flash Pouch + Sun Hood + Manuals + Pouches + Flash Pouch + Canon Extension Tube FD50-U.
Condition:
5/5
Cosmetic:
Very Good, with minor sings of use.

Electronic:
All electronic functions are working.
Optical:
Viewfinder clean with minimal dust.
Lens clean with no haze/fungus/scratches.

Shipping worldwide.
Make sure to provide correct information.