Minolta SRT 101b + 50mm f/1:7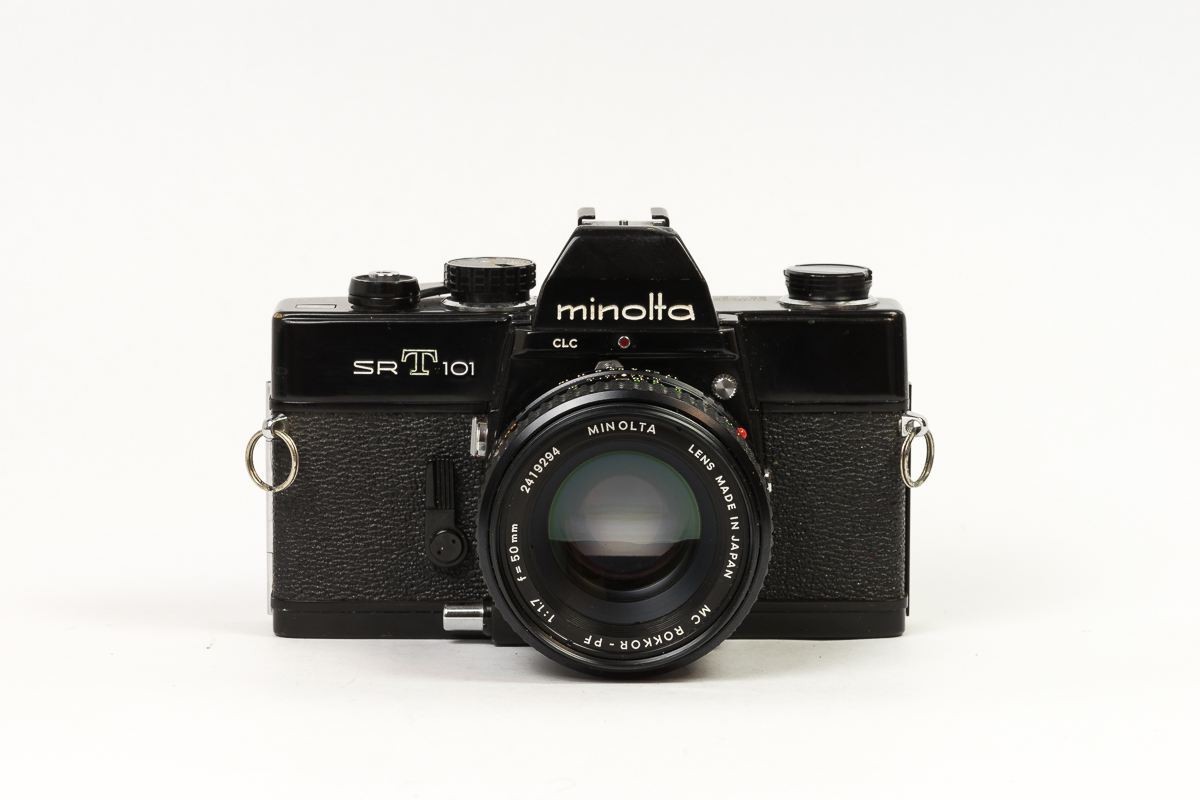 Minolta SRT 101b + 50mm f/1:7
Minolta SRT 101b + 50mm f/1:7
The images are part of the product description.
Specifications
Lens: Minolta MC Rokkor FP 50mm f/1:7 (6 elements in 5 groups)

Film speed settings: 6-6400 ISO, set manually.

Shutter: 1 to 1/1000 sec. + Bulb.

Aperture: f/1.7 to f/16

Film Winding: Single stroke winding lever.

Flash: Hotshoe.

Weight: 1kg with lens.

THE DEAL IS:
The Camera (2555919) + Lens (2419294) + Front Lens Cap + Back Lens Cap + Body Cap + Strap + Minolta Leather Pouch.
Condition:
5/5
Cosmetic:
Very Good, with minor signs of use.

Electronic:
All electronic functions are working.
Optical:
Viewfinder clean but has a prominent piece of dust.
Lens clean with no haze/fungus/scratches.
Minor Dust.

Shipping worldwide.
Make sure to provide correct information.