Pentax ME Super + 50mm 1.7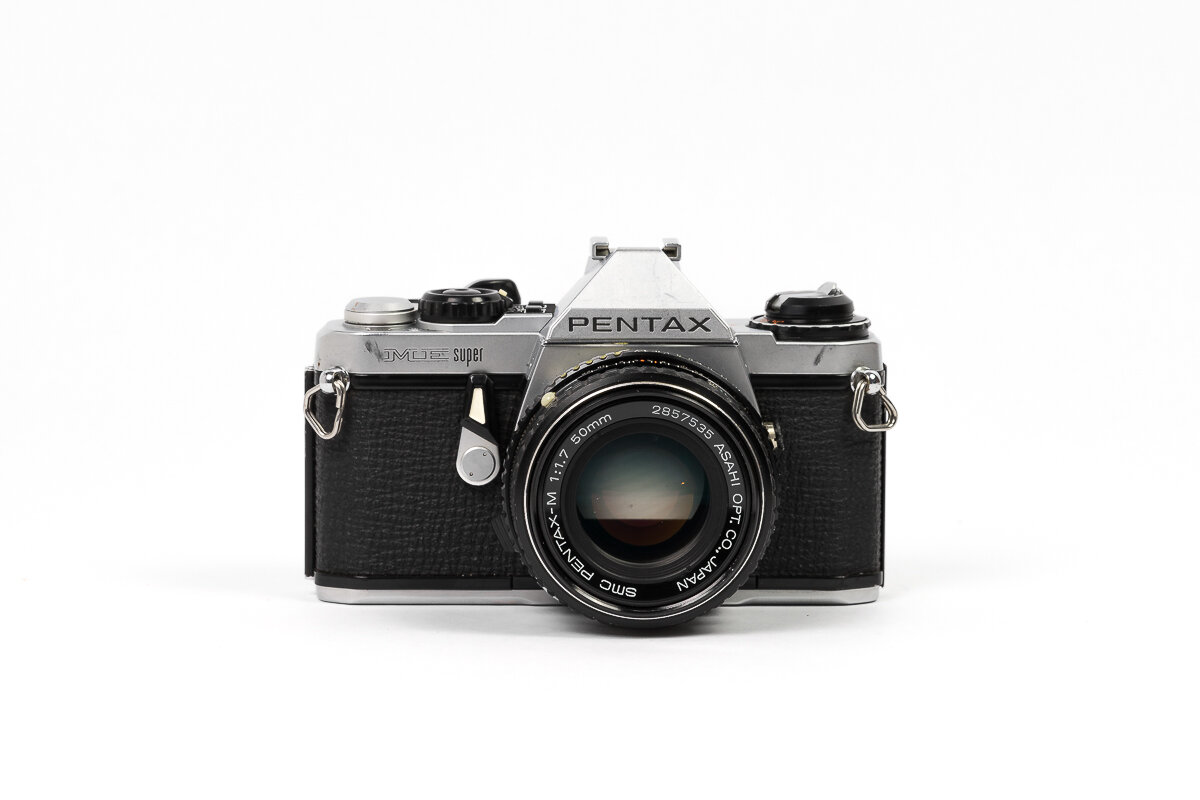 Pentax ME Super + 50mm 1.7
Pentax ME Super + 50mm 1.7
The images are part of the product description.
Specifications
Body: Pentax ME Super.

Film speed settings: 12-1600 ISO, set manually.

Shutter Speed Selection: Automatic, Bulb, Manual.

Shutter Speed: 4s to 1/2000 sec.

Exposure: TTL.

Film Winding: Single stroke winding lever.

Flash: Hotshoe.

Weight: 445g.

Lens: Pentax M SMC 50mm f/1.7

Lens Mount: K.

Aperture: f/1.7-f/22

THE DEAL IS:
The Camera (2543940) + Lens (2857535) + Lens Cap.
Condition:
4/5
Cosmetic:
Very good, with normal signs of use.

Electronic:
All electronic functions are working.
Optical:
Viewfinder clean with minimal dust.
Lens clean with no haze/fungus/scratches.

Shipping worldwide.
Make sure to provide correct information.