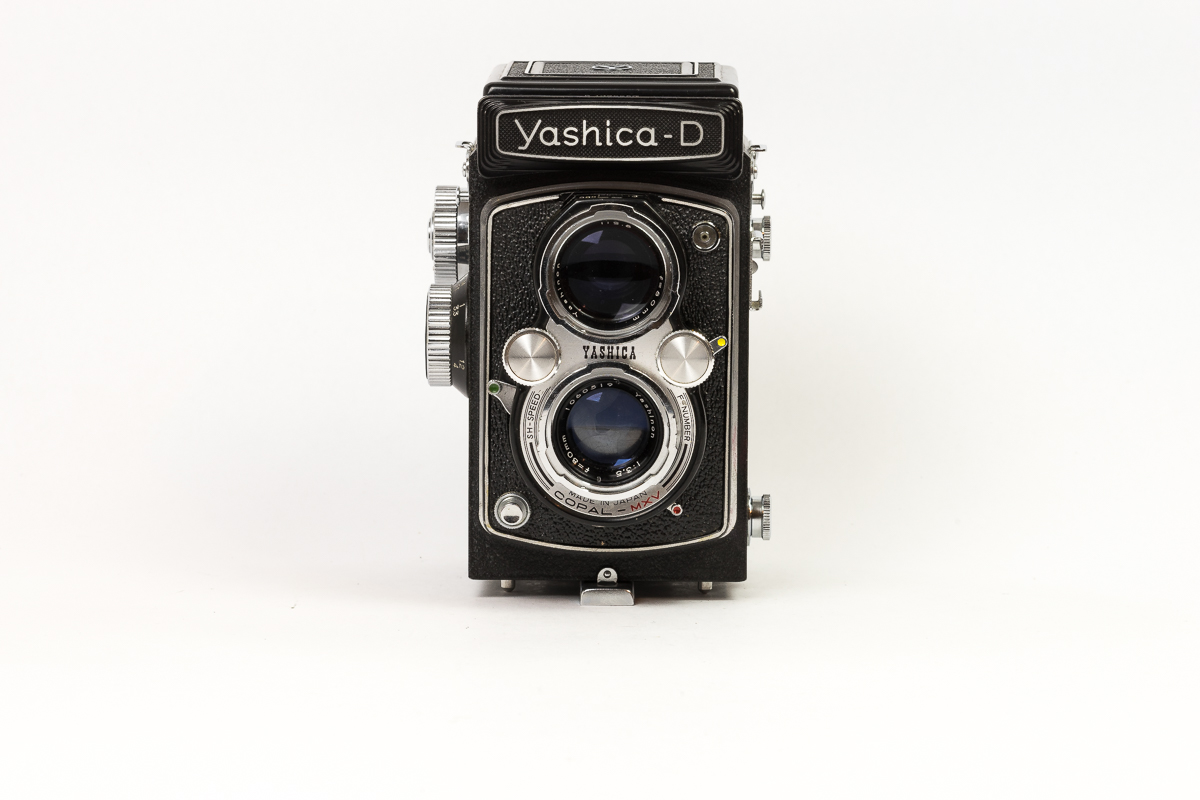 SOLD - Yashica D
Yashica D
The images are part of the product description.
Specifications
Body: Yashica D

Film speed settings: Memory dial on the winding knob.

Shutter Speed: 1/1 to 1/500 sec. + Bulb.

Do not change the speed after cocking the shutter.

Film Winding: Winding knob.

Flash: Coldshoe.

Weight:

Viewing Lens: Yashinon 80mm f/2.8

Taking Lens: Yashikor 80mm f/3.5

Aperture: f/3.5 - f/22.

Selftimer - Lever must be on X Position.

120mm film.

The Deal Is:
The Camera (D 1092250) + Original Leather Yeshiva Pouch + Pouch Neck Strap + 1x 120mm Spool.
Condition:
5/5
Cosmetic:
Very Good, with some signs of use.
Optical:
Viewfinder clean with minimal dust.
Lens clean with no haze/fungus/scratches.

Shipping worldwide.
Make sure to provide correct information.
sold out