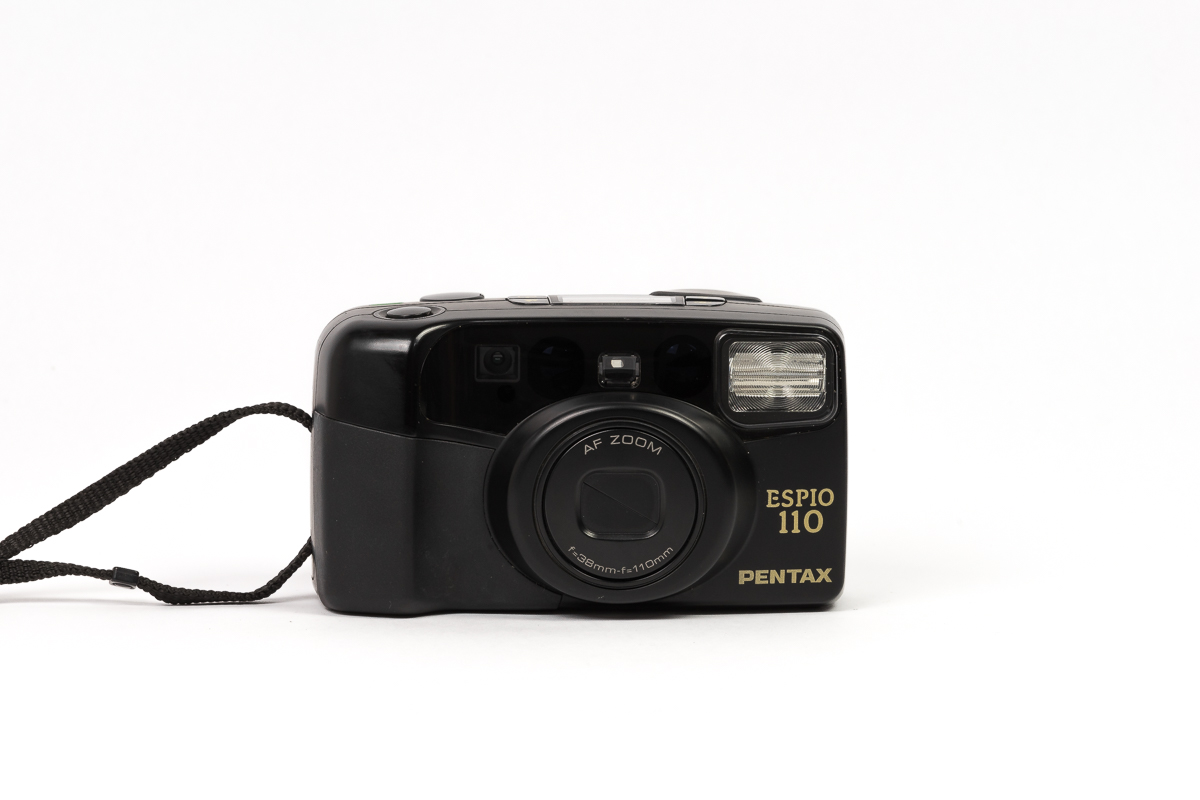 Pentax Espio 110
Pentax Espio 110
The images are part of the product description.
Specifications
Lens: Pentax 38-110mm f/4.0-8.2 (9 elements in 7 groups).

Film speed settings: 25-3200 ISO DX, NON DX 100.

Shutter: 1/5 to 1/400 sec. + Bulb.

Aperture: f/4.0 to f/18

Film Winding: Automatic.

Flash: Built-in.

Weight: 290g.

The Deal Is:
The Camera (9061317) + Strap + Original Pouch.
Condition:
5/5
Cosmetic:
Very good, with normal signs of use.

Electronic:
All electronic functions are working.
Optical:
Viewfinder clean with minimal dust.
Lens clean with no haze/fungus/scratches.

Shipping worldwide.
Make sure to provide correct information.