SOLD - FUJI - FUJICOLOR PRO 400 H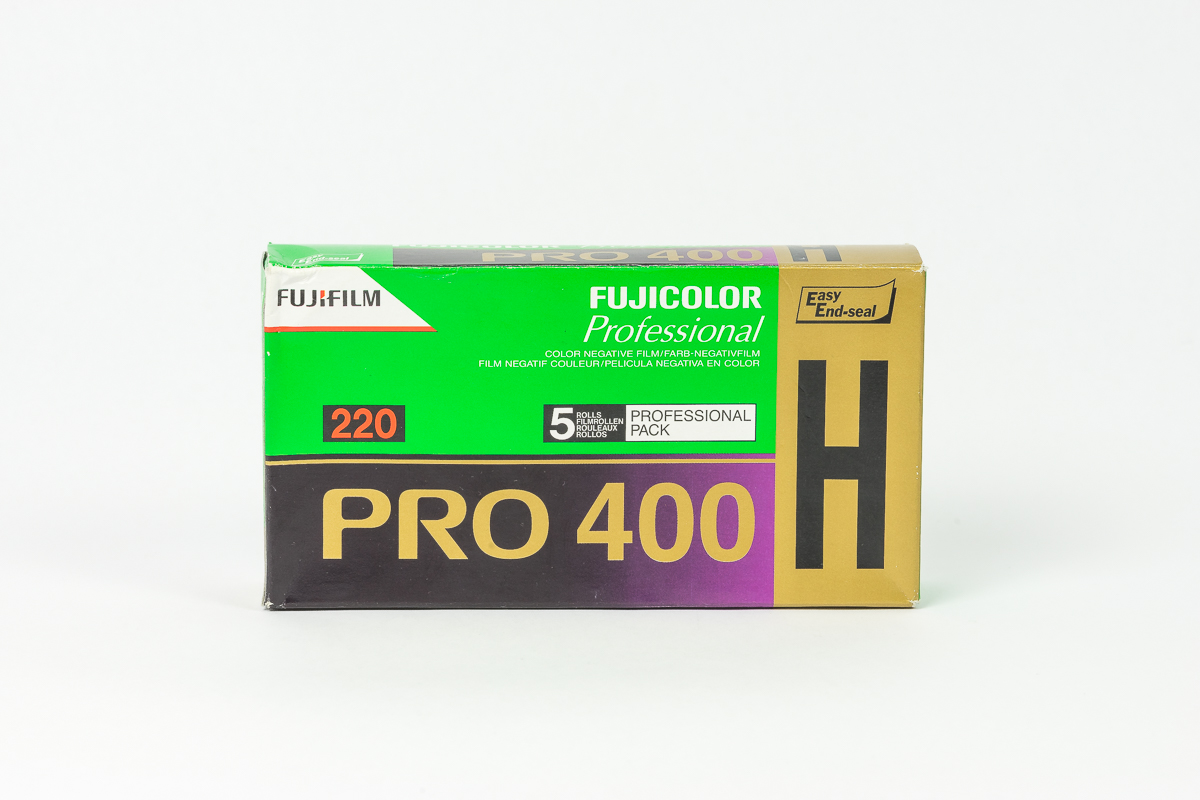 SOLD - FUJI - FUJICOLOR PRO 400 H
FUJI - FUJICOLOR PRO 400 H
Fuji PRO 400 H is a high-speed color negative film with a nominal sensitivity of ISO 400/27°. Pro 400 H is a modern daylight color negative film intended for professional use. Skin tones are rendered naturally. Other features are accurate color reproduction and a uniform gray balance. Portrait photography, wedding photography and fashion photography are just a few of the applications for which Fujicolor Pro 400 H is perfectly suited.
Specifications
Brand: FUJI.

Film Format: 220.

Film type: Color Negative Film.

ISO: 400.

Expired: 2010
Since this is expired film it is untested and no guarantees are given.
Our expired film can be bought in several options, this depends on the specific film.
Film with "no box" means that we could not safe the outer package, due to its age.
Packages may look different then shown because the designs change trough out the years. Also some may have a little bit of age to them as well. If you want new looking film you should buy new film and not expired right?
Quick tip on using expired film.
Because the film is expired you should keep in mind you have to adjust the ISO to its "new age". You know, have a little bit more sensitivity for it.
For every TEN YEARS a roll of film is expired shoot it ONE STOP LOWER.
So for example you are using a 400 ISO film from 2009.
You should shoot it one stop lower so that would be?
200! Right on!
And now if it was a pack of expired film from 1999?
100! Again your right!

You could also first meter the scene and then lower you settings so you get one stop lower.
sold out